Check out the AY Blog!
F

or over 45 years, AY Seal & Packing (Allegheny York Company) has been a leading manufacturer and distributor of high quality hydraulic & pneumatic seals, gaskets, packings & components for commercial, industrial and military applications. We are dedicated to fast, reliable, hassle-free service and pride ourselves on our knowledgeable and friendly staff that is always available to assist you with every step of the ordering and/or manufacturing process. Our experienced (bi-lingual) customer service agents take the time to get to know our customers and their needs. We promise you will never get an outsourced call service or automated answering system when you call AY Seal & Packing. Our customer's satisfaction is paramount so we will always take the extra steps necessary to establish a positive working relationship that our customers can rely on and look forward to.
We have one of the largest warehouses in the world devoted to seals and packings in both Metric & Standard sizes. Because of our massive inventory, we boast fewer back-orders, higher fill rates and faster turn-around times. AY is well known for stocking those hard-to-find sealing components and even our competitors frequently turn to us for the obscure seals!
Our expedient shipping department is meticulous in ensuring your order is accurate and arrives promptly. We are equipped to offer special packing & labeling, including bar coding. We offer multiple delivery options and carriers including same day, next day, ground, air and, as always, JIT (Just-In-Time) shipping worldwide!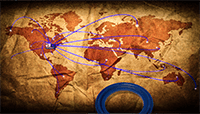 Engineering & design services are readily available from some of the most knowledgeable and experienced sealing engineers in the field. They will guide you through the entire process to provide the optimum customized sealing solution for your project. Our vast engineered profile library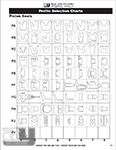 and wide assortment of available materials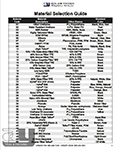 makes it nearly effortless to complete your customized repair project.
Unsure what your specifications are due to damaged or indiscernible component remnants? Let our "seal detectives" find a match for you! Just send in a photo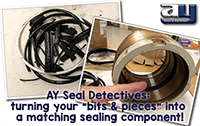 of the application, cylinder and seal remnants or mail the pieces to us and we will solve your sealing riddle!
AY Seal & Packing is perpetually investing in state-of-the-art manufacturing equipment to ensure we are able to provide our customers with more high quality options, more diversification, more lead-time control and more satisfaction! From rubber compression presses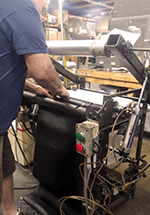 , CNC machines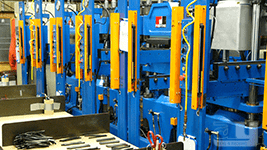 , vacuum vulcanizing presses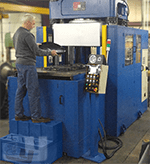 and plastic injection molding equipment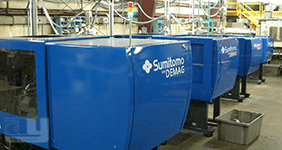 to gasket trimmer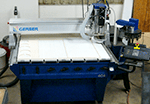 , die cut machines, a 5 hopper plastic drying system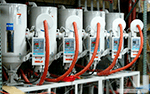 , in-house tooling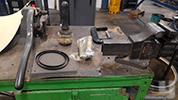 and much more! Whether you need wipers, seals, backup rings, bearings, guide rings or plastic components, AY will always strive to meet your demands all while utilizing our advanced rapid prototyping technology.
Size is never an issue at AY. Our innovative technology affords us the ability to produce piston cups up to 36" and vee packing & custom components up to 38". We're always one step ahead of the competition to give our customers exactly what they need the most!
Whether you prefer to browse our newly updated seal catalog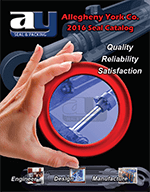 in print to fax, e-mail or phone your order or if you do all of your business with ease from our secure online shopping site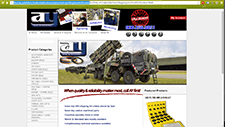 , AY Seal & Packing is ready to assist you right away!


When quality & reliability matter most, call AY FIRST!
M
We help industries solve sealing problems. The marketplace needed easier access to a broader range of seal inventory than was generally available, expert advice, and extensive manufacturing capabilities. We listened to customers and put it all under one roof. We've developed one of the largest inventories of hydraulic, pneumatic, and general industrial sealing components in the nation, operated by a team of friendly seal experts, and a factory that molds and machines both plastic and rubber. Custom, same-day sealing solutions are routine for us. AY Seal & Packing provides its employees with rewarding, secure employment in a can-do culture. Our employees take an interest in our customers, and we take an interest in our employees.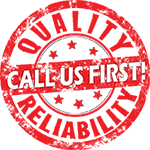 C
Are you routinely back-ordered when buying your hydraulic seals? Many seal customers need seals now and if they can't get what they need immediately, they have to make a second call; or a third. That requires time (money) and perhaps a second shipment (more money).
TAKE THE TEST:
Step 1. Compare our list price.
Step 2. Compare your discount off of list price. Your NET PRICE is likely lower than our competitors.
Step 3. Compare your shipping costs using our UPS account. In 2016, AY Seal & Packing negotiated a deep discount with UPS.
Step 4. Compare our inventory. AY Seal & Packing has the broadest seal inventory in the business. Just ask around.
Save TIME and MONEY! Call Us First!